I adore hanging beautiful wreaths on my front door all year long but summertime wreaths are my favorite.
With warmer days just around the corner I'm thinking it's time to craft a summertime wreath to spruce up the entryway.
With so many different options I've had a hard time making up my mind.
I have narrowed it down to three different types: boxwood, mixed floral, or Hydrangea.
Boxwood wreaths are a classic. I think they are simple and beautiful. It's hard to go wrong with something like this.
Source: http://daisymaebelle.com/how-to-make-a-boxwood-wreath/
Source: http://www.craneconcept.com/2014/01/first-project-of-year.html
The second option that I like is a floral wreath with lots of different types of roses and filler flowers. I of course would make a silk rose version so it would last a long time. Here's so examples that I love.
Source: http://glamourbeginsathome.blogspot.com/2014/02/back-in-fall-weather-specialists.html
Source: https://weheartit.com/entry/55850610/via/allybrattested
Source: http://southernweddings.com/2013/10/15/romantic-tennessee-wedding-by-annabella-charles/
And last but not least the Hydrangea Wreath.
Ahhh, Hydrangea's are favorite of mine and they always make me happy just looking at them. I'm thinking a wreath made of them will make me happy too!
Source: http://kriskrafting.blogspot.com/2012/04/ive-been-eyeing-this-wreath-from.html
Source: http://www.elizabethannedesigns.com/blog/2014/03/10/classic-chic-southern-wedding/hydrangea-wreath-2/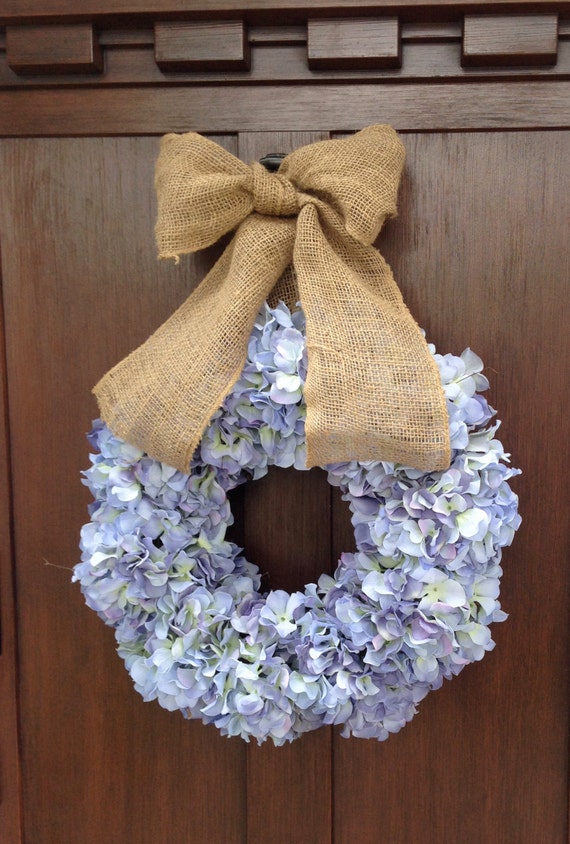 Source: https://www.etsy.com/listing/196498373/light-lavender-blue-hydrangea-wreath?ref=related-
4
If it were you having to make the choice which of the three types would you choose?
I still have some thinking to do!
Robin